1. Product Introduction of The AC / DC Integrated Power Supply
HDHY2000 integrated AC/DC power supply system is introduced by Huadian Hongyuan Company. The power supply system integrates the design, configuration and monitoring of AC power supply (AC), DC operating power supply (DC), special AC uninterruptible power supply (UPS), special power inverter power supply (INV) and communication DC converter power supply (DC-DC) for substation stations.
The system integrates the station power supply comprehensively: The station AC power supply system, DC power supply system, inverter power supply system, communication power supply system unified design, monitoring, production, debugging, service.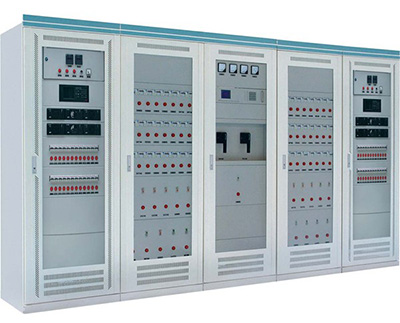 Through the integrated monitoring module, all subsystems of the station power supply are networked. Realize the information sharing of the station power supply, and establish the digital power supply software platform. By intelligently modularizing all switches of the station power supply, Decentralization of centralized functions, no secondary wiring outside the module and no cross-screen secondary cable are realized, and a digital power supply hardware platform is established. The integrated monitoring module communicates with the upper computer system through Ethernet interface and IEC61850 protocol, which makes the station power supply system become an open system.
2. Product Parameter (Specification) of The AC / DC Integrated Power Supply
Compared with traditional AC/DC power supply, take two AC incoming cables+two groups of charging modules+two groups of power storage (300A) as an example.
AC and DC integrated power system is not a simple mixture of AC and DC power system. Its main technical characteristics are as follows: Comparision of AC/DC integrated power integrated power supply configuration with traditional AC/DC power supply.
Comparative Item

Conventional Station Power Supply Configuration

AC/DC Integrated Power S upply

Comparison

Cost saving

Comparison of Functional Differences

(Ac and DC separate design, respectively equipped with AC monitoring, DC monitoring, no unified communication interface;

Set and operate battery packs, communication battery packs and UPS;

Operation mode adjustment: AC, DC respectively;

No intelligent secondary power distribution management;

The surge protection is configured separately. Waveform interference cannot be treated comprehensively.

Ac and DC integrated monitor is responsible for AC and DC monitoring, to the last communication interface;

Cancel the communication battery group, by DC/DC directly hanging on the operation battery group instead; Cancel the UPS and connect the inverter power supply to the operating battery instead.

The station power supply operation mode is unified, and the integrated monitor automatically adjusts each operation mode according to the change, so as to make the system run well.

Intelligent secondary power distribution: intelligent lighting system, intelligent fan system, intelligent access control system, intelligent air conditioning system and other auxiliary equipment system to achieve intelligent.

Unified lightning protection configuration and waveform management for station power supply,

Integrated monitor = AC monitor + DC monitor;

Integrated battery = Operation battery + communication battery +UPS battery;

Automatic adjustment of station power supply operation mode;

At the same time, the intelligent auxiliary equipment system is realized in the integrated design.

Integration to solve the problem in a unified and comprehensive way, the solution is more effective.

Monitor cost saving: about 10,000 yuan; Commissioning fee.

Battery pack integration, deducting capacity increase factor, can reduce at least communication charging module, communication battery room.

Cost saving: communication charging module 5000 + communication battery room 25000 = about 30000;

Automatic adjustment of station power supply operation mode: it can reduce operation cost;

Intelligentization of auxiliary equipment system can reduce operation cost and improve operation reliability;

Can save the auxiliary equipment system intelligent transformation cost 20,000 yuan;

Power surge protection and waveform management can reduce repeated configurations and save some costs.

Subtotal: functional investment can be calculated cost savings: about 60,000 yuan; Fees cannot be calculated.

Panel To Compare

Ac panel: 2

Dc panel: a total of 10 charging screens, two feeder screens and six battery screens.

Communication battery room: 1 room, 2 sets of 48V/ cell 2 v100ah batteries

UPS: 1 for computers and printers

A total of 12 screens are required

Ac screen: 2 + integrated monitor + accident lighting;

DC screen: charge screen + two feeder screens, feeder + insulation test screen 1, communication DC/DC+ inverter screen 1, battery + battery inspection screen 6, a total of 10.

A total of 12, all feeders to achieve four remote, at the same time due to load difference to achieve intelligent management of auxiliary equipment.

The integrated connection is simple and convenient, reducing the workload of construction personnel.

Save cable cost of 2,000 yuan.

Supply Manufacturers

4

1

Simplify contact and maintenance

Save 10 working days *100 yuan/day = 10,000 yuan

Install

Installation cost 4 x 2000 = 8000 YUAN

(The total maintenance cost for one person/time is 2000 YUAN)

Installation cost: 2000 yuan

Convenient installation and maintenance, long-term maintenance costs greatly reduced.

Initial installation cost savings of nearly 0. 60000 yuan.

Operating Maintenance

4 major

1 major

Greatly reduce operation and maintenance personnel, save money.

Save personnel expenditure of 0.75 million yuan/month (calculated according to 2500 yuan/person monthly salary) save personnel salary of 900,000 yuan in 10 years

Conclusion

The system is configured with two ac incoming cables, two charging modules, and two batteries (300A),based on the above comparison results, it can be found that the initial investment cost of integrated power supply is 60,000-90,000 yuan lower than that of traditional station power, and the salary of long-term maintenance personnel can be saved 900,000 yuan in 10 years.The above are conservative estimates for reference only. Because of ac-DC integration brings intelligence, security and other recessive savings, social benefits can not be estimated.

HDHY2000 intelligent station power supply AC-DC integration system is a model technology to practice the "two types one" design.
3. Product Feature And Application of The AC / DC Integrated Power Supply
Ac and DC integrated power supply is not a simple mixture of AC and DC power supply system. Its main technical features are as follows:
Intelligent Network Design:
Unified monitoring of AC power supply, DC power supply, inverter power supply and communication power supply is carried out through integrated monitor, and a unified information sharing platform is established to realize intelligent network.
Design Optimization:
· Cancel the AC automatic switching loop before the charging module.
· Cancel data collection for AC part of original DC system (power distribution monitoring).
· Unified waveform optimization processing. In view of the influence of inverting power supply backcharging current on charging module current equalization.
· Unified lightning protection configuration.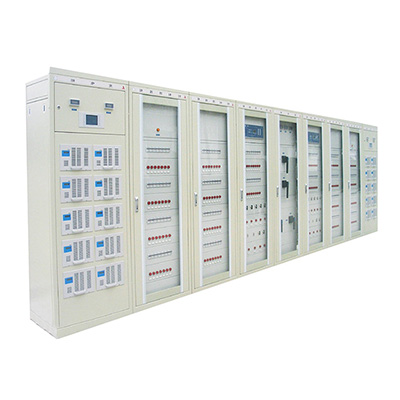 Safe and Intelligent Design of AC Power Supply:
· The incoming line adopts ATS automatic conversion switch to achieve electrical and mechanical double locking.
· Feeder adopts fixed plug-and-pull installation and non-perforated bus technology.
· Centralized monitoring to realize the "four remote" function.
Optimized Battery Configuration:
· The UPS can be cancelled and the inverter can be directly connected to the DC bus instead.
· Cancel the communication battery pack and charging equipment, and use DC/DC converter to hang directly on the DC bus instead.
System Linkage:
According to the operation mode of AC incoming line, the DC operation can be automatically adjusted to achieve the best operation mode.
Secondary Power Distribution Management:
Manage secondary power distribution in a unified manner, such as lighting, fans, air conditioners, water pumps, access control and other stations using non-master devices for unified intelligent management.
Establish Expert Intelligent Management System:
Fixed database + real-time database + expert intelligent management.
Deep Development:
The integrated information sharing platform provides the possibility for deep development of station power supply, which can be developed according to the needs of customers.
Scope of Application:
Digital/green/intelligent/programmed substation.
6KV ~ 1000KV conventional substation with various voltage levels.
4. Product Details of The AC / DC Integrated Power Supply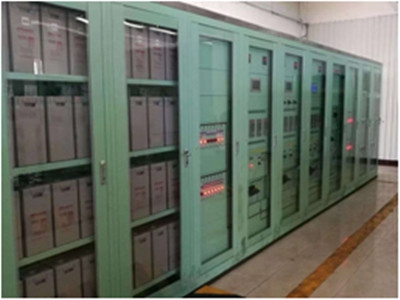 5. Product Qualification of The AC / DC Integrated Power Supply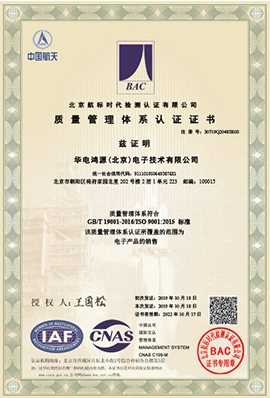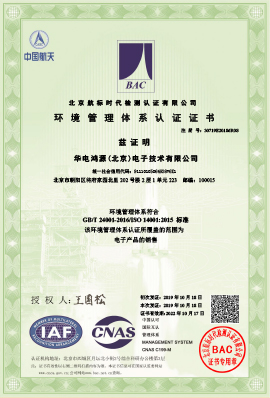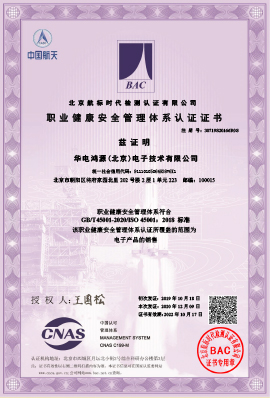 6. Deliver, Shipping And Serving of The AC / DC Integrated Power Supply
Depending on the size of the order and the shipping distance (The usual delivery time is 1 month), and the warranty is 1 year. Besides, the terms of transaction are FOB full payment.
7. FAQ
Q: What's your lead time?
A: Generally, the whole production cycle from raw material to finished product takes 15-30 days, but we can ship within 7 days and we can change according to quantity or other conditions as we have raw material stock semi-finished products.
Q: Are you a trading company or a manufacturer?
A: We are the original manufacturer, so we have the advantage of price.
Q: How long is the product life?
A: Our products are maintenance-free and sealed, using advanced technology, long service life, no problems in normal use.
Q: How to use the products?
A: Easy to use, please follow the instructions.
Q: Are your products' parameters real?
A: All our parameters are real, maximum quantity, competitive price and long life cycle.
Q: Do you have any OEM service?
A: If you purchase a certain quantity, we can also print your logo on the battery case.
Q: What is your MOQ?
A: The minimum order quantity is measured according to the product you order.
Q: What are your payment terms?
A: The payment shall be communicated in advance, and the contract shall be drawn up according to the time limit stipulated in the contract.
Q: What is your product standardization?
A: First according to The Chinese standard, then according to the international export standard.
Q: How long will it take you to provide us with the design?
A: Depending on your design requirements, it depends on how difficult it is.