1. Product Introduction of The CR Series Inter-row Precision Air Conditioner
CR series inter-row precision air conditioner is high performance precision air conditioners specially designed for the high obvious heat environment requirements of medium and large computer rooms, data centers and other electronic equipment, combined with many advantages of air conditioning products in today's computer rooms. The unit adopts large air volume, small enthalpy difference, constant temperature and humidity, 365 days *24 hours 24-hour continuous operation design, with high efficiency, energy saving, stability, long life and ect.
2. Product Parameter (Specification) of The CR Series Inter-row Precision Air Conditioner
Technical Specifications

Model

CR12

CR25

CR35

CR45

CR60

Refrigerating Capacity

18KW

30KW

42KW

51KW

62KW

Blowing Rate

4200m3/h

5500m3/h

8500m3/h

10200m3/h

12500m3/h

Type of Cooling

Forced Air Cooling

Operating Voltage Range

380VAC±15%,50Hz(3*L+N+PE)

Number of Fans (Sets)

4

4

2

Compressor Quantity (Sets)

1

Electricity and Heat

2KW

3KW

6KW

6KW

6KW
3. Product Feature And Application of The CR Series Inter-row Precision Air Conditioner
Product Features:
High Efficiency and Energy Saving:
The design of large air volume and small enthalpy difference is suitable for heat dissipation of the main equipment in the equipment room, and provides continuous and stable temperature and humidity environment for the main equipment.
Flexible Cooling Capacity Design:
It can automatically adjust the cooling capacity and air output with the change of the thermal load of the equipment to meet the precise cooling of temperature and humidity.
V-type evaporator with large area and high heat dissipation efficiency adopts internal threaded tube design to ensure heat exchange efficiency and improve evaporation effect per unit area.
The evaporator adopts double condensate tray design, which effectively solves the problems of condensation water dripping, splashing and air flow out of the unit with the fan.
Dc variable capacity scroll compressor, dynamic refrigeration output, reduce the number of start and stop, improve system reliability, more energy saving under low load.
Adopt Danfoss electronic expansion valve, good superheat control characteristics, high reliability, fast response, more accurate control.
Electrode humidifier, simple structure, easy to disassemble, maintenance and short humidification time, large humidification, higher efficiency.
Quick dehumidification design, aluminum alloy fin, fast temperature rise, over temperature protection, ensure dehumidification accuracy, reduce reheat power consumption.
EC fan redundancy design, low current soft start, automatic adjustment of fan speed, energy saving up to 30%.
The intelligent controller adopts a large LCD screen with additional function keys to avoid damage caused by static electricity of the human body.
Close to the rack, closer to the heat source, sustainable monitoring of heat load changes and immediate high energy efficiency refrigeration.
Front air supply and back air return design, optimize air distribution and maximize refrigeration efficiency, higher refrigeration efficiency, more energy saving.
Modular air guide system, flexible air distribution, on-site adjustable left and right air supply, adapt to a variety of practical application scenarios.
Outdoor fan adopts stepless full speed control, to ensure that the system runs healthier, more energy saving, lower noise, outdoor fan maintenance requirements are very low, suitable for all kinds of climate conditions outdoor structure adopts anti-fatigue, corrosion resistant aluminum, prevent coil wear.
Perfect Control and Setting Function:
Intelligent and stable constant temperature and humidity function. The controller adopts advanced fuzzy logic PID self-tuning technology.
All Chinese large screen graphics display, with multi-level password protection, can effectively prevent illegal operation. You can learn the running time of each major component and the running status of the device accurately through menu operation.
The expert fault diagnosis system automatically displays the current fault information, which is convenient for maintenance personnel.
With call self-start function, and can set delayed start time. Up to 200 historical alarm records can be stored for reference.
It has three remote functions of telemetry, remote communication and remote control, realizing real-time control and point-to-point control.
It has standard RS485 monitoring interface and adopt Ministry of Industry and Information Technology standard communication protocol.
Flexible switching function of master and standby machine, realize automatic switching and rotating function of unit. Group control mode can intelligently control unit coordination in unbalanced load area.
Easy To Use, Easy To Maintain, Strong Adaptability:
Compact design, minimum footprint. It can be customized according to special needs.
Ultra wide input voltage range, with a variety of power protection functions. You can learn the running time of each major component and the running status of the device accurately through menu operation.
The power distribution unit adopts modular and drawer structure design, which is convenient for daily maintenance.
Optional power arrester to provide more reliable safety assurance. Water leakage detector is optional, providing water leakage alarm and linkage functions.
Provide configurations suitable for different temperature environments (including low temperature start). The condensate water pump is provided as standard. When the condensate water pipe needs to be routed, the water tray can be avoided.
Provide ultra-far installation distance and ultra-high drop scheme to ensure normal start-up operation of the unit.
Integrated disassembly fan, heating, humidification system, high reliability, long life, easy maintenance.
According to 365 days a year, 24 hours a day continuous operation long life design, high stability, low maintenance.
Application:
Medium and large switching and mobile rooms, computer rooms and data centers, high-tech environment and laboratories, industrial control rooms and calibration centers, UPS and battery rooms, biochemical culture rooms, hospitals and testing rooms.
4. Product Details of The CR Series Inter-row Precision Air Conditioner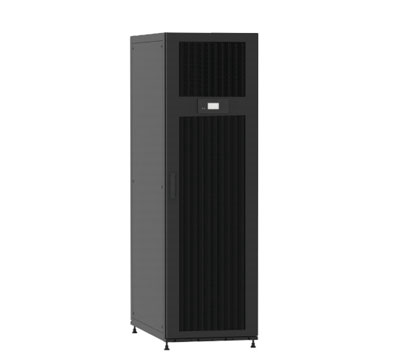 5. Product Qualification of The CR Series Inter-row Precision Air Conditioner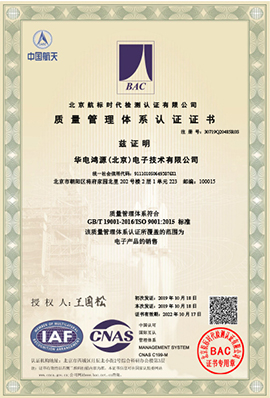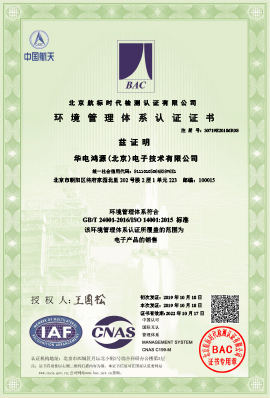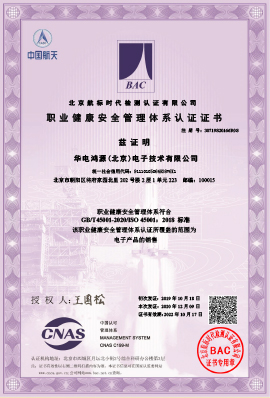 6. Deliver, Shipping And Serving of The CR Series Inter-row Precision Air Conditioner
Depending on the size of the order and the shipping distance (The usual delivery time is 1 month), and the warranty is 1 year. Besides, the terms of transaction are FOB full payment.
7. FAQ
Q: What's your lead time?
A: Generally, the whole production cycle from raw material to finished product takes 15-30 days, but we can ship within 7 days and we can change according to quantity or other conditions as we have raw material stock semi-finished products.
Q: Are you a trading company or a manufacturer?
A: We are the original manufacturer, so we have the advantage of price.
Q: How long is the product life?
A: Our products are maintenance-free and sealed, using advanced technology, long service life, no problems in normal use.
Q: How to use the products?
A: Easy to use, please follow the instructions.
Q: Are your products' parameters real?
A: All our parameters are real, maximum quantity, competitive price and long life cycle.
Q: Do you have any OEM service?
A: If you purchase a certain quantity, we can also print your logo on the battery case.
Q: What is your MOQ?
A: The minimum order quantity is measured according to the product you order.
Q: What are your payment terms?
A: The payment shall be communicated in advance, and the contract shall be drawn up according to the time limit stipulated in the contract.
Q: What is your product standardization?
A: First according to The Chinese standard, then according to the international export standard.
Q: How long will it take you to provide us with the design?
A: Depending on your design requirements, it depends on how difficult it is.