1. Product Introduction of The MAC Series Rack Type Precision Air Conditioner
MAC series rack type precision air conditioners are high-performance precision air conditioners developed specifically for circulating cooling inside the cabinet, combining the many advantages of today's precision air-conditioning products and the latest technology. The unit adopts the design of large air volume, small enthalpy difference, 365 days * 24 hours continuous operation all day, and has the characteristics of high efficiency, energy saving, stability and long life.
2. Product Parameter (Specification) of The MAC Series Rack Type Precision Air Conditioner
Technical specifications

Technical Specifications

Model

MAC3

MAC8

Refrigerating Capacity

4.2KW

8KW

Blowing Rate

900m3/h

2600m3/h

Type of Cooling

Forced Air Cooling

Operating Voltage Range

220VAC(-10%~+15%),50Hz(L+N+PE)

Number of Fans (sets)

1

Compressor Quantity (sets)

1

Full-load Current

8.3A

10.5A
3. Product Feature And Application of The MAC Series Rack Type Precision Air Conditioner
Product Features:
High Efficiency and Energy Saving:
Design with large air volume and small enthalpy difference, suitable for heat dissipation of equipment in cabinets.
High efficiency fin evaporator with inner thread tube has higher heat transfer efficiency than traditional coil tube.
The external balance thermal expansion valve is used to take temperature and pressure signals at the same time to accurately adjust the refrigerant flow rate.
Dc frequency conversion compressor, variable capacity compression technology, dynamic refrigeration output, reduce the number of start and stop, improve system reliability.
High efficiency centrifugal fan, with large air volume, distant air supply road, direct transmission, convenient maintenance.
Close to the rack, closer to the heat source, sustainable monitoring of heat load changes and immediate high energy efficiency refrigeration.
Using nylon filter net, with large ventilation, low resistance, dustproof performance, long service life, can be repeatedly cleaned use.
Flexible cooling capacity design: it can automatically adjust the cooling capacity and air output with the change of the thermal load of the equipment to meet the precise cooling of temperature and humidity.
Front air supply and back air return design, optimize air distribution and maximize refrigeration efficiency, higher refrigeration efficiency, more energy saving.
R410A environmental protection refrigerant, does not destroy the ozone layer, refrigeration efficiency is higher, follow the principles of environmental protection.
It has standard RS485 monitoring interface and adopts the communication protocol of the Ministry of Industry and Information Technology.
Standard 19-inch rack installation, indoor unit can be installed on the rack, in line with the cold and hot air distribution inside the cabinet.
Outdoor fan adopts stepless full speed control to ensure the system runs healthier, more energy saving and lower noise.
It can be customized according to special needs.
Ultra wide input voltage range, with a variety of power protection functions.
Provide ultra-far installation distance and ultra-high drop scheme to ensure normal start-up operation of the unit.
According to 365 days a year, 24 hours a day continuous operation long life design, high stability, low maintenance.
Strong environmental adaptability: the standard configuration of condenser meets the outdoor temperature environment of -15℃ ~ +45℃.
The unit in the enclosure ensures continuous refrigeration. The condenser can be configured to meet lower outdoor temperature, low configuration.
The temperature condenser can meet the outdoor temperature of -34℃+45℃, to ensure the refrigeration requirements of the equipment room in winter in north China.
Micro module data center, precision electrical control cabinet, and outdoor integrated control cabinet.
4. Product Details of The MAC Series Rack Type Precision Air Conditioner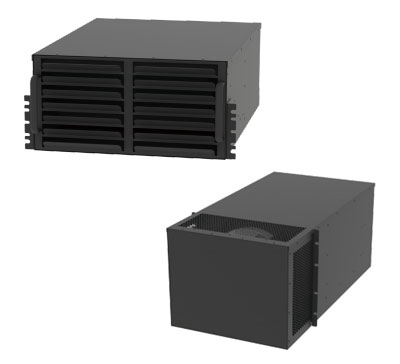 5. Product Qualification of The MAC Series Rack Type Precision Air Conditioner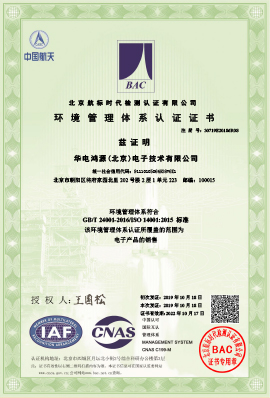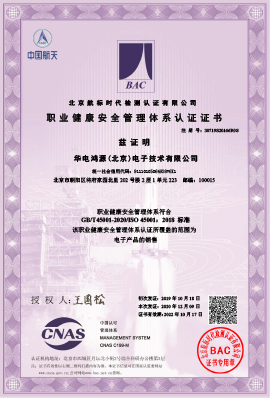 6. Deliver, Shipping And Serving of The MAC Series Rack Type Precision Air Conditioner
Depending on the size of the order and the shipping distance (The usual delivery time is 1 month), and the warranty is 1 year. Besides, the terms of transaction are FOB full payment.
7. FAQ
Q: What's your lead time?
A: Generally, the whole production cycle from raw material to finished product takes 15-30 days, but we can ship within 7 days and we can change according to quantity or other conditions as we have raw material stock semi-finished products.
Q: Are you a trading company or a manufacturer?
A: We are the original manufacturer, so we have the advantage of price.
Q: How long is the product life?
A: Our products are maintenance-free and sealed, using advanced technology, long service life, no problems in normal use.
Q: How to use the products?
A: Easy to use, please follow the instructions.
Q: Are your products' parameters real?
A: All our parameters are real, maximum quantity, competitive price and long life cycle.
Q: Do you have any OEM service?
A: If you purchase a certain quantity, we can also print your logo on the battery case.
Q: What is your MOQ?
A: The minimum order quantity is measured according to the product you order.
Q: What are your payment terms?
A: The payment shall be communicated in advance, and the contract shall be drawn up according to the time limit stipulated in the contract.
Q: What is your product standardization?
A: First according to The Chinese standard, then according to the international export standard.
Q: How long will it take you to provide us with the design?
A: Depending on your design requirements, it depends on how difficult it is.