1. Product Introduction of The Battery Inspection Instrument
Battery inspection instrument unit generally refersto the rapid test of lithium ion battery, nickel metal hydride battery, polymer battery and other types of battery (group) instrument.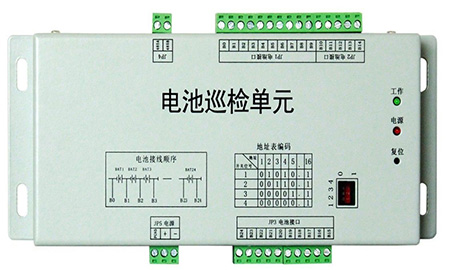 2. Product Parameter (Specification) of The Battery Inspection Instrument
Technical Indicators
| | |
| --- | --- |
| Power Supply Voltage | DC120-370V, AC85-265V |
| Measuring Voltage Accuracy | ≤±0.2% |
| Measuring Voltage Range | 0 ~ 15V |
| One Week of Automatic Inspection | ≤2 Seconds |
| Operation Mode | Continuous Operation, Automatic Inspection |
| Ambient Temperature | -40℃- +85℃ |
| Maximum Power Consumption | ≤1W |
3. Product Feature And Application of The Battery Inspection Instrument
Product Functions and Features:
Online real-time monitoring of the voltage of each single cell in the battery pack.
Online real-time charging and discharging current measurement of battery pack.
Online real-time analysis of whether the battery exceeds the upper and lower limits and whether it deviates from the average voltage value of the whole battery group, and corresponding to two relay alarm output.
User-friendly design, the device supports the setting of upper and lower battery voltages of single batteries, and the deviation of average voltage.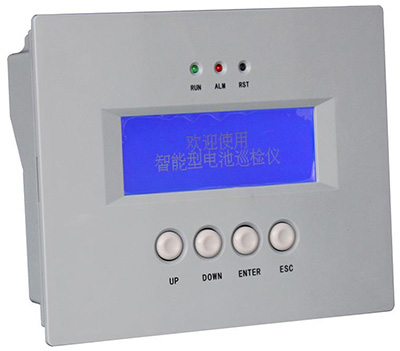 Each battery inspection unit can detect 24 batteries in series, and can cascade 247 battery inspection units.
Battery acquisition channel adopts isolation transformer, no noise, no interference, long life. The inner core circuit of the inspection unit is completely isolated from the battery circuit under test, which greatly enhances the anti-interference ability and improves the performance.
Instrument Reliability:
Protected isolated RS-485 communication interface, using MODBUS communication protocol, can realize data bus communication.
The measuring voltage range is 0 ~ 15V, compatible with 2V, 6V and 12V batteries commonly used in the market.
Battery acquisition input adopts protection circuit to prevent battery connection from damaging internal circuit components; Device address dip switch is configurable.
4. Product Details of The Battery Inspection Instrument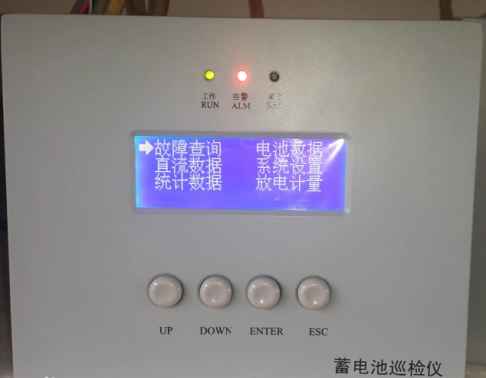 5. Product Qualification of The Battery Inspection Instrument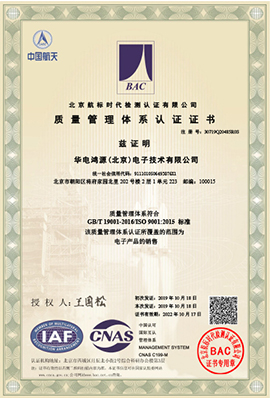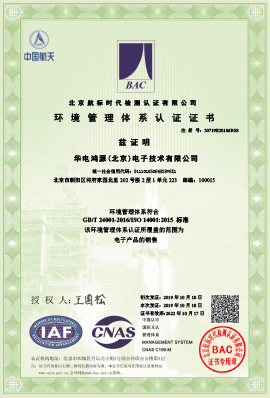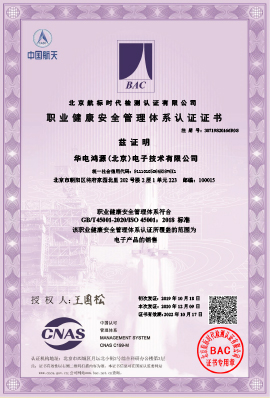 6. Deliver, Shipping And Serving of The Battery Inspection Instrument
Depending on the size of the order and the shipping distance (The usual delivery time is 1 month), and the warranty is 1 year. Besides, the terms of transaction are FOB full payment.
7. FAQ
Q: What's your lead time?
A: Generally, the whole production cycle from raw material to finished product takes 15-30 days, but we can ship within 7 days and we can change according to quantity or other conditions as we have raw material stock semi-finished products.
Q: Are you a trading company or a manufacturer?
A: We are the original manufacturer, so we have the advantage of price.
Q: How long is the product life?
A: Our products are maintenance-free and sealed, using advanced technology, long service life, no problems in normal use.
Q: How to use the products?
A: Easy to use, please follow the instructions.
Q: Are your products' parameters real?
A: All our parameters are real, maximum quantity, competitive price and long life cycle.
Q: Do you have any OEM service?
A: If you purchase a certain quantity, we can also print your logo on the battery case.
Q: What is your MOQ?
A: The minimum order quantity is measured according to the product you order.
Q: What are your payment terms?
A: The payment shall be communicated in advance, and the contract shall be drawn up according to the time limit stipulated in the contract.
Q: What is your product standardization?
A: First according to The Chinese standard, then according to the international export standard.
Q: How long will it take you to provide us with the design?
A: Depending on your design requirements, it depends on how difficult it is.