1. Product Introduction of The Power Environment Monitoring System Of Machine Room
The power environment monitoring system of machine room is based on the monitoring host of Huadian Hongyuan, which realizes intelligent perception, independent operation, digital map fusion and remote operation and maintenance. The system is based on the construction of an independent operation, intelligent perception, real-time monitoring, intelligent alarm, data and image fusion, self-powered operation, remote operation and maintenance, monitoring objectives cover power, environment, video, personnel, security, fire, equipment, energy consumption management in one of the overall system. The system can be widely used in many fields and a variety of network environments, including local touch screen display, dynamic environment monitoring client for a single machine room, centralized monitoring for multiple networked machine rooms, and corresponding mobile phone wechat and APP clients for use.
2. Product Feature And Application of The Power Environment Monitoring System Of Machine Room
System Features
Intelligent Sensing: Automatic data acquisition and data visualization by sensor devices.
Independent Operation: The monitoring work station is based on industrial-grade embedded system and runs independently, independent of network, other computers and management software.
Digitmap Fusion and Intelligent linkage: Orderly data collection and management, and linkage can be realized in case of alarm or abnormal monitoring parameters.
Remote Operation and Maintenance: It can realize remote data query, display, device control, video and image browsing and other functions.
System Technical Features
Embedded based development, low power consumption, high reliability.
Industrial-grade data acquisition equipment with strong stability, small volume and easy installation.
The system has strong expansibility and easy integration.
Alarm diversity, remote operation and maintenance.
Core Technology Features
Centralized Monitoring: Covering power monitoring, environmental monitoring, security monitoring, IT business, energy consumption monitoring, micro-environment safety.
Integrated Alarm: Sound, telephone, SMS, MMS, image, sound and light, email alarm.
Remote Operation and Maintenance: Remote management and control through telephone, SMS, video, IE terminal and mobile terminal.
Independent Operation:
Built-in backup power supply, GSM and telephone module in case of power failure, invasion and damage
Block power supply for host and sensor, release alarm information, collect and record scene images.
Touch Screen: Visually display the overall state of the monitored object at a glance.
Panoramic Video: Panoramic vision system provides a full view of the machine room.

Behavior Analysis: Conduct analysis and alarm of illegal invasion, item removal, detection of left objects, fireworks detection and other behaviors.

Digital Map Fusion: Integrating parameters, status, images, videos and other information.

Mobile Platform: Built-in Android and Apple mobile management platform.

Information Push: Alarm information and customized information are pushed to managers' desktops and mobile phones.

Extension Function: The extension can be customized according to actual needs, and it is easy to integrate existing equipment.
3. Product Details of The Power Environment Monitoring System Of Machine Room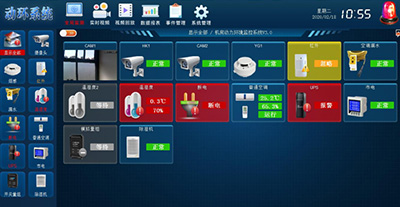 4. Product Qualification of The Power Environment Monitoring System Of Machine Room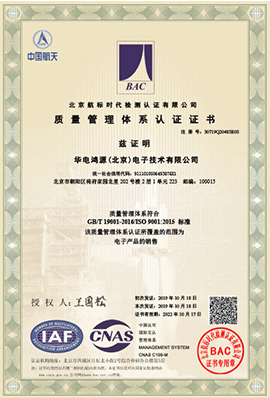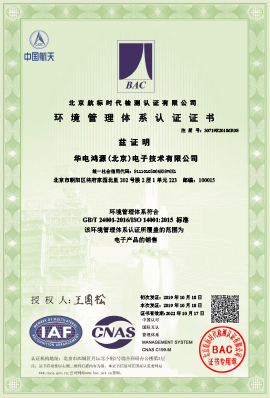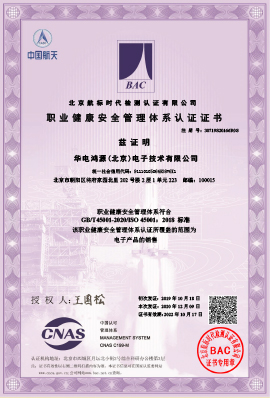 5. Deliver, Shipping And Serving of The Power Environment Monitoring System Of Machine Room
Depending on the size of the order and the shipping distance (The usual delivery time is 1 month), and the warranty is 1 year. Besides, the terms of transaction are FOB full payment.
6. FAQ
Q: What's your lead time?
A: Generally, the whole production cycle from raw material to finished product takes 15-30 days, but we can ship within 7 days and we can change according to quantity or other conditions as we have raw material stock semi-finished products.
Q: Are you a trading company or a manufacturer?
A: We are the original manufacturer, so we have the advantage of price.
Q: How long is the product life?
A: Our products are maintenance-free and sealed, using advanced technology, long service life, no problems in normal use.
Q: How to use the products?
A: Easy to use, please follow the instructions.
Q: Are your products' parameters real?
A: All our parameters are real, maximum quantity, competitive price and long life cycle.
Q: Do you have any OEM service?
A: If you purchase a certain quantity, we can also print your logo on the battery case.
Q: What is your MOQ?
A: The minimum order quantity is measured according to the product you order.
Q: What are your payment terms?
A: The payment shall be communicated in advance, and the contract shall be drawn up according to the time limit stipulated in the contract.
Q: What is your product standardization?
A: First according to The Chinese standard, then according to the international export standard.
Q: How long will it take you to provide us with the design?
A: Depending on your design requirements, it depends on how difficult it is.