1. Product Introduction of The EPS Emergency Power Supply
YJ, YJS series single-phase three-phase mixed universal EPS emergency power supply, capacity from 1KVA to 400KVA, the series of products use high-speed microprocessor (MCU) and programmable logic devices (CPLD), controlled by software programming. The power device adopts the most advanced sixth-generation low-loss high-power IGBT and static switch. This series of products is a collection of the latest international control devices and the most advanced software as one of the power products. Widely used in building lighting, road traffic lighting, electric power, industrial and mining enterprises, fire elevators (fire pumps) and other fire fighting equipment.
2. Product Parameter (Specification) of The EPS Emergency Power Supply
Technical Parameters:
YJS three-phase EPS main technical parameters:
Type

YJS-10K

YJS-15K

YJS-20K

YJS-30K

YJS-40K

YJS-60K

YJS-100K

YJS-120K

YJS-150K

YJS-200K

YJS-300K

YJS-400K

Nominal Capacity(KW)

10KW

15KW

20KW

30KW

40KW

60KW

100KW

120KW

150KW

200KW

300KW

400KW

Manner of Working

Mains Supply, Battery Inverter Emergency

Phase Number

Three-phase Five Line(A+B+C+N+G)

Current Rectifier

Input Nominal Voltage

220/380VAC

Range

±25%

Input Nominal Frequency

50Hz±10%

Output Ripple

<2%

Soft Starter

0~100% 5sec

Charge

Charging mode

First constant current and then constant voltage, with temperature compensation charging and automatic float charging conversion.

Floating Charge Voltage

442VDC

All Charging Pressure

455VDC

Temperature Compensation Voltage

3mV/℃

Charge Current

Automatic adjustment according to battery capacity Settings

Charging Power

20% of Rated Capacity

Barrery

Type of Battery

Maintenance-free lead-acid batteries

Battery Capacity

7 ~ 999AH Can be set (according to different power capacity range)

The Battery Section Number

12V Type 32

Inverter

Phase Number

Phree Phase

Nominal Voltage

220/380VAC(With motor load, it can be set as frequency conversion voltage regulating output)

Output Voltage Stability

±1%(Steady State Load), ±5% (Load Fluctuation)

Frequency Stabilization

50Hz<±5% Without sync

Crest Crest Factor

5:1

Distortion of Output Waveform

Sine Wave, Linear load <3%; Nonlinear Load <5%

Dynamic Characteristics

Transient voltage <±5% (from 0 to 100% jump), instant recovery time <10ms

Unbalanced Load Voltage

<±5%

Overload Protection

125% 10min; 150% 1min; 200% 1S

Inverter Efficiency

>92% (full load)

Bypass

Phase Number

Three phase four wire (A+B+C+N)

Nominal Voltage

220/380VAC

Transfer Time

Static switch quick switching <2ms, Conventional switching time <10ms

Defensive Function

Input Protection

Overload of voltage and frequency; Wrong phase, Missing phase

Output Protection

Overcurrent, Short circuit, Power cause is too low

Battery Protection

Overcharge protection and overdischarge protection

Temperature Protection

Ambient overtemperature protection and inverter overtemperature protection

Hardware Fault Protection

Auxiliary power supply abnormality, circuit breaker tripping, fuse disconnection and power device overcurrent voltage protection

System Parameter

Work Environment

Ambient temperature: -20 ~ 55℃, relative humidity 30% ~ 90% altitude <2000 m (power decreases 1% for every 100 m increase)

Maximum 4000m

Type of Cooling

Forced Ventilation

Communication Interface

RS232, RS485, Optional dry contact interface, SNMP card (Network remote monitoring)

Fire Fighting Linkage

DC24V

Surge Resistance

10/700μS, 5KV; 8/20 μS, 20KA

Level of Protection

IP20

Safety Performance

Input/output ground resistance 3000VAC, leakage current less than 3.5mA; Insulation resistance greater than 2M ω (500VDC)

Noise dB

45~55

50~65

Mechanical Size (W+D+H)mm

600x620x1250(800x600x1800)

980x800x1800

1380x950x1800

1600x1200x1800

Weight(Kg)

350

400

450

550

700

830

950

1080

1400

1620

1830

1980
3. Product Feature And Application of The E PSEmergency Power Supply
Performance Characteristics:
Intelligent digital control technology: Using three high-speed microcontrollers and programmable logic devices to achieve circuit control, parameter setting, operation management, advanced self-check and self-detection functions, can be on the circuit board of all independent circuit connections for self-check and fault analysis. You can trust the digital transformation of sine wave voltage, and the perfect operation of the new solution: To meet your actual needs.
High-efficiency IGBT (Insulated Gate Bipolar Transistor) Inverter Technology:
Adopts the good high-speed switching characteristics of the sixth-generation IGBT. Has high-voltage and large-current operating characteristics and adopts voltage-type drive, requiring only a small control power. The sixth-generation IGBT has a lower saturation voltage drop, and the inverter has higher working efficiency and higher reliability.
Superior Load Characteristics:
Fully meet the load jump from 0 to 100%, without switching to bypass, and protect the output stability and reliability, with motor load can be set as frequency conversion voltage regulating output.
Intuitive LED Status Indicator:
Workflow status indicator, at a glance.
Perfect Protection Function:
Input/output over-voltage and under-voltage protection, input surge protection, phase sequence protection, battery over-charge and over-discharge protection, output overload short-circuit protection, over-temperature protection and other system protection and alarm functions.
High Performance Dynamic Characteristics:
Using instantaneous control mode and effective value and other feedback control, not only realized high dynamic regulation, reduce the output voltage distortion.
Using 6 pulse rectifier charger, charging current can be set from 0-100A according to the battery configuration capacity.
Intelligent Battery Management:
Intelligent battery charging: Automatically adjust the battery charging parameters according to the user's battery configuration, and perform equalized floating charge conversion, temperature compensation charge and discharge management according to the power supply environment. Prolong the life of the battery and reduce the burden of the administrator.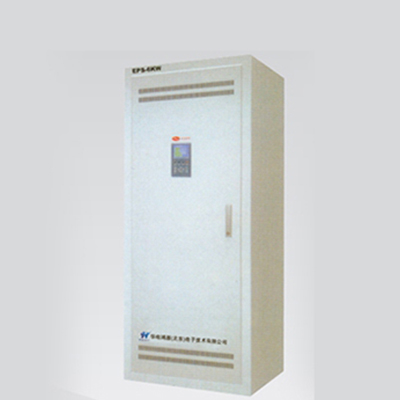 Optional Battery Inspection Modules:
Individual parameters can be measured and displayed on the display board. In case of battery failure, alarm immediately and inform the administrator.
Intelligent Detection Function:
The microprocessor of the system detects all the power supply state, circuit breaker state, fuse state and all the circuit working state on line, if there is fault protection and alarm, it will inform the administrator immediately.
Intelligent Communication:
RS232 and RS485 communication ports truly achieve multi-purpose communication and remote monitoring. Optional SNMP card for remote monitoring and network management; Optional dry contact interface, using passive contact to achieve EPS status monitoring. Provide fire linkage signal as required.
Personalized Settings:
You can adjust the input parameters according to the input power supply.
Lighting type, power type, hybrid general product design, the user only according to the site load equipment situation, in THE EPS display monitor to choose EPS type of work, it can be adjusted to adapt to the load type of work.
In order to adapt to computer monitoring equipment and some lamps requiring short switching time, this product adopts fast power failure detection software design, the conversion time is less than 2 milliseconds.
The appearance size of the product can be designed according to the user's site requirements.
The product has three protection functions, which can be used in basement and some places with poor humid environment.
4. Product Details of The EPS Emergency Power Supply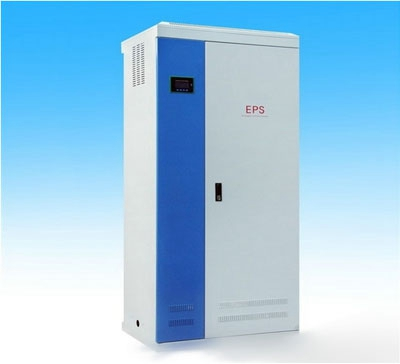 5. Product Qualification of The EPS Emergency Power Supply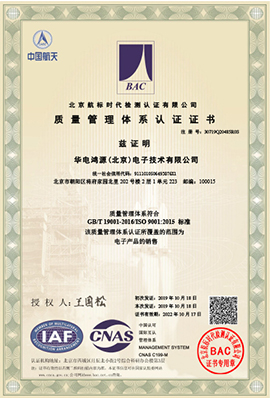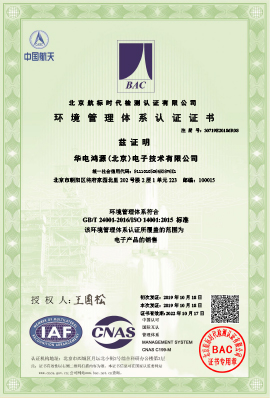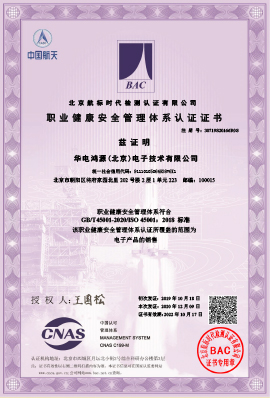 6. Deliver, Shipping And Serving of The EPS Emergency Power Supply
Depending on the size of the order and the shipping distance (The usual delivery time is 1 month), and the warranty is 1 year. Besides, the terms of transaction are FOB full payment.
7. FAQ
Q: What's your lead time?
A: Generally, the whole production cycle from raw material to finished product takes 15-30 days, but we can ship within 7 days and we can change according to quantity or other conditions as we have raw material stock semi-finished products.
Q: Are you a trading company or a manufacturer?
A: We are the original manufacturer, so we have the advantage of price.
Q: How long is the product life?
A: Our products are maintenance-free and sealed, using advanced technology, long service life, no problems in normal use.
Q: How to use the products?
A: Easy to use, please follow the instructions.
Q: Are your products' parameters real?
A: All our parameters are real, maximum quantity, competitive price and long life cycle.
Q: Do you have any OEM service?
A: If you purchase a certain quantity, we can also print your logo on the battery case.
Q: What is your MOQ?
A: The minimum order quantity is measured according to the product you order.
Q: What are your payment terms?
A: The payment shall be communicated in advance, and the contract shall be drawn up according to the time limit stipulated in the contract.
Q: What is your product standardization?
A: First according to The Chinese standard, then according to the international export standard.
Q: How long will it take you to provide us with the design?
A: Depending on your design requirements, it depends on how difficult it is.