1. Product Introduction of The AC Purification Regulated Power Supply
Intelligent precision AC purification regulated power supply is a high-performance new electronic AC power regulator equipment, is currently one of the international popular performance of the relatively superior AC voltage regulator varieties, is widely used in high-end electrical equipment power supply voltage regulator. The United States has applied purified power supply to military and aerospace needs high reliability and high stability AC power supply occasions.
Intelligent precision AC voltage stabilizer power supply set purification, voltage stabilizer, anti-interference and automatic protection and other functions in one, with wide voltage stabilizer range, fast response speed, high precision, anti-interference, low distortion, strong anti-load impact ability, long life, low noise advantages. The 614 series electronic voltage stabilizer power supply, once widely popular in the society, has been eliminated due to high failure rate, short life, easy aging of components and other reasons.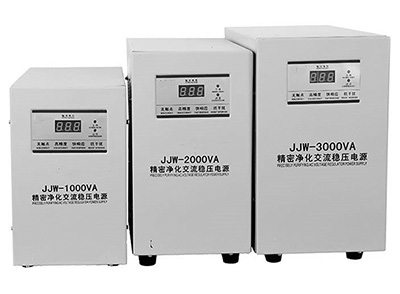 The compensatory voltage stabilizer power supply has not been widely used due to the failure of mechanical servo device, slow response speed, large maintenance and other reasons. Intelligent precise AC purification stabilized power supply can avoid the shortcomings of the above two kinds of stabilized power supply, but also has a relatively strong anti-interference ability, lightning protection ability and the ability to improve the line power factor, so the intelligent precise AC stabilized power supply will be the most ideal stabilized power supply.
Due to the current domestic power supply quality is not very ideal, as the quality of power supply is not high and lead to the damage of electrical equipment from time to time. Power supply experts have pointed out that 80 percent of current computer failures are directly or indirectly caused by AC power supplies. Therefore, in order to ensure the safe operation of electrical equipment, we must first improve the power supply environment of electrical equipment. Intelligent precise AC purification power supply, with its superior performance, to meet the needs of electrical facilities in different occasions.
2. Product Parameter (Specification) of The AC Purification Regulated Power Supply
Technical Parameters:
Input Voltage Range: Full Load Single-phase 187V-253V, Full Load Three-phase 323V-437V, Input Power Frequency :50Hz±0.5%.
Output Voltage: Single-phase 220V±0.5%; Three-phase 380V±0.5%.
Undervoltage Protection Value
Single-phase: When the output is lower than 180V (the power output loop is automatically cut off).
Three-phase: when the output is lower than 320V (the power output loop is automatically cut off).
Overvoltage Protection Value
Single-phase: When the output voltage exceeds 242V (the power output loop is automatically cut off) .
Three-phase: When the output voltage exceeds 412V (the power output loop is automatically cut off).
Overcurrent Protection Value: 1.6 times greater than the rated input current (220V input),.
Maximum Protection Shock Current: 5 times the rated current for about one second.
Transient Voltage Change Response Time:
Better than two power supply cycles (up to 30mS). Transient high power monopulse suppression: Single phase input 3000V,75uS monopulse, output residual electricity < 30V
Output Waveform Distortion: < 3%.
Working Environment Temperature: -10℃- +40℃.
Dissipated Power: < 1.5%, the machine delay (10S) clock output.
| | | | | | |
| --- | --- | --- | --- | --- | --- |
| Model (Single Phase) | H × W × D | Weight | Model (Three-Phase) | H × W × D | Weight |
| DJW-1K | 250×130×300 | 10kg | SJW-6K | 450×250×500 | 38kg |
| DJW-2K | 350×190×400 | 13kg | SJW-9K | 700×270×550 | 46kg |
| DJW-3K | 350×190×400 | 16kg | SJW-15K | 1000×600×450 | 75kg |
| DJW-5K | 380×210×480 | 22kg | SJW-30K | 1000×600×450 | 90kg |
| DJW-10K | 420×210×480 | 26kg | SJW-60K | 1300×700×500 | 130kg |
| DJW-15K | 500×270×550 | 38kg | SJW-100K | 1400×750×550 | 178kg |
| DJW-20K | 500×270×550 | 44kg | SJW-180K | 1500×800×600 | 350kg |
| DJW-30K | 750×380×450 | 56kg | | | |
| DJW-40K | 700×270×600 | | | | |
| DJW-60K | 750×280×600 | | | | |
3. Product Feature And Application of The AC Purification Regulated Power Supply
Product Specifications:
Single phase: 1KVA, 2KVA, 3KVA, 5KVA, 10KVA, 20KVA, 30KVA, 40KVA, 60KVA, etc.
Three-phase: 3KVA, 6KVA, 10KVA, 15KVA, 20KVA, 30KVA, 60KVA, 100KVA, 150KVA, 180KVA, etc.
The DJW series is a single-phase series with output power ranging from 0.5KVA to 50KVA. In addition to all the excellent performance of electronic regulated power supply, special measures have been taken in the circuit design, with the following characteristics:
Adopt electronic insurance to protect short circuit, overcurrent and overvoltage. After troubleshooting or shutdown, the electronic insurance will be switched on automatically.
The indicators set when leaving the factory will not change when the operating environment changes, so users can directly install and use, without on-site adjustment according to the different operating environment, that is, no secondary installation is required.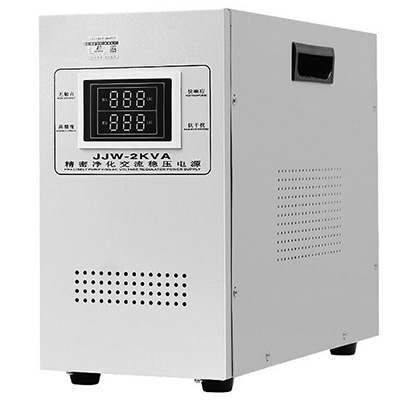 SJW series of regulated voltage power supply for three-phase series products, its output power from 3KVA to 180KVA. In addition to all the excellent features of the above single-phase new product, it also has the following features:
Three-phase Split Regulation: In this way, the accuracy of the output voltage of each phase can be guaranteed unchanged, and the balance of the output voltage will not be affected when the load changes or the load is unbalanced.
It is allowed to work under the condition of serious imbalance of three-phase voltage. For example, when the a-phase input voltage (to the neutral line) is 250V and the B-phase input voltage is 190V, the stable power supply can work normally without affecting its performance indexes.
No mechanical adjustment device, no carbon brush, no wear, no short period of maintenance and adjustment after a successful installation.
Three-phase Separate Startup And Three-phase Synchronous Shutdown:
When the three-phase regulated power supply is turned on, the three-phase regulated power supply can be used as a single phase. When the three-phase regulated voltage power supply is working, if a phase stops working abnormally (such as over-voltage and under-voltage protection), the other two phases also stop working synchronously and cut off the load power supply.
Application Areas:
Telecommunications: Such as the power supply of SPC switchboard voltage regulator.
Financial System: Such as small and medium machine room, multi-user system, network system and single point of user.
Teaching instruments and equipment; Industrial control; Data center; Computers, copiers, testing equipment, etc. Air conditioner, audio equipment, etc.; Medical equipment, CT machine, B ultrasound, X-ray, etc.
4. Product Details of The AC Purification Regulated Power Supply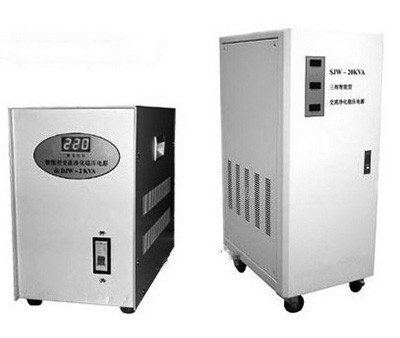 5. Product Qualification of The AC Purification Regulated Power Supply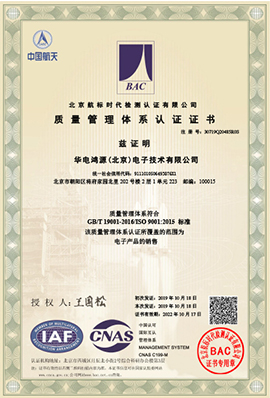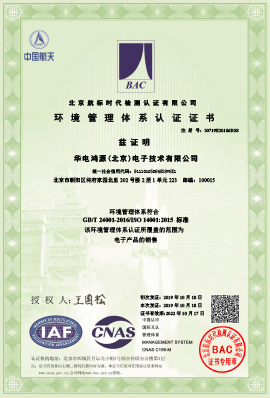 6. Deliver, Shipping And Serving of The AC Purification Regulated Power Supply
Depending on the size of the order and the shipping distance (The usual delivery time is 1 month), and the warranty is 1 year. Besides, the terms of transaction are FOB full payment.
7. FAQ
Q: What's your lead time?
A: Generally, the whole production cycle from raw material to finished product takes 15-30 days, but we can ship within 7 days and we can change according to quantity or other conditions as we have raw material stock semi-finished products.
Q: Are you a trading company or a manufacturer?
A: We are the original manufacturer, so we have the advantage of price.
Q: How long is the product life?
A: Our products are maintenance-free and sealed, using advanced technology, long service life, no problems in normal use.
Q: How to use the products?
A: Easy to use, please follow the instructions.
Q: Are your products' parameters real?
A: All our parameters are real, maximum quantity, competitive price and long life cycle.
Q: Do you have any OEM service?
A: If you purchase a certain quantity, we can also print your logo on the battery case.
Q: What is your MOQ?
A: The minimum order quantity is measured according to the product you order.
Q: What are your payment terms?
A: The payment shall be communicated in advance, and the contract shall be drawn up according to the time limit stipulated in the contract.
Q: What is your product standardization?
A: First according to The Chinese standard, then according to the international export standard.
Q: How long will it take you to provide us with the design?
A: Depending on your design requirements, it depends on how difficult it is.